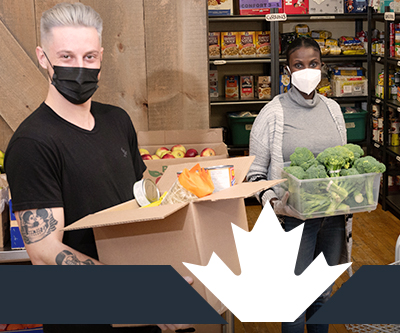 Budget 2021: A Recovery Plan for Jobs, Growth, and Resilience highlighted a number of major investments that address key opportunities and challenges for Canada's agriculture and agri-food sector.
The Budget underscores the Government's commitment to environmental sustainability and climate change and reinforces the critical role of the sector in addressing this challenge, while driving inclusive and sustainable economic growth and supplying high-quality products to Canadians and people around the world.
The following are highlights of proposed funding and initiatives with direct links to the agriculture and agri-food sector:
Labour:

$57.6 million to extend the Mandatory Isolation Support for Temporary Foreign Workers Program and help offset costs associated with isolation requirements upon entering Canada.
$109.3 million for the Youth Employment and Skills Strategy, to better meet the needs of vulnerable youth facing barriers to employment across all sectors, and supporting 7,000 additional job placements for youth, including in the agricultural sector.

Environmental Sustainability:

$200 million to the Agricultural Climate Solutions program, for a total investment of $385 million, to accelerate emission reductions in the sector.
$60 million from the Nature Smart Climate Solutions Fund, to protect existing wetlands and trees on farms.
$50 million of the $165.5-million Agricultural Clean Technology program earmarked for the purchase of more efficient grain dryers for farmers across Canada and $10 million will go toward powering farms with clean energy over the next two years.
$17.4 million to work with partners to shape the new Canada Water Agency, including supporting more resilient water and irrigation infrastructure.

Markets and Trade:

$292.5 million over seven years to help processors of supply managed agricultural products invest to keep their plants on the cutting edge.
$101 million over two years to help wineries adapt to ongoing and emerging challenges, in line with Canada's trade obligations.

Food Security:

$140 million to help emergency hunger relief organizations prevent hunger, strengthen food security in our communities, and provide nutritious food to more Canadians.
$163.4 million to expand the Nutrition North Canada program and strengthen food security in the North.
Several other measure in Budget 2021 will support the competitiveness and long-term vitality of the sector, including:
$1 million to the Universal Broadband Fund,
$7.2 billion over seven years for the Strategic Innovation Fund,
$371.8 million for Canada Summer Jobs,
$500 million to the regional development agencies for a Canada Community Revitalization Fund.
For more information, visit the Budget 2021 page.