The United Nations General Assembly proclaimed 2021 the International Year of Fruits and Vegetables to raise awareness on the nutritional and health benefits provided by these food groups.
An important part of living a healthy lifestyle involves the consumption of different fruits and vegetables. Whether it be keeping fruit where you can see it, or ordering the salad instead of the dessert, the way to better health begins with getting the right nutrients into your body.
Canadian fresh fruits
Fruits are an incredibly important source of essential vitamins and offer a wide range of antioxidants. Thanks to Canadian farmers, production continues to rise in order to meet Canadian demand. The most popular fruits which make up the majority of the ones grown commercially in Canada are apples, tender fruits (peaches, nectarines, pears, plums, prunes, and cherries), grapes, blueberries, cranberries, and raspberries. A number of these are also native to Canada, such as cranberries, blueberries, Saskatoon berries, and labrusca grapes.
Farmers in Southern Ontario and Southwest British Columbia take advantage of the 180 frost-free days to produce a majority of the fruit grown in the country. Quebec and the Maritimes also have significant fruit production, with about 120 frost-free days per year.
Fruit Facts
Apples lead Canada's fruit sector in terms of production volume representing 43.5% of total marketed production in 2020.
In 2020, blueberries continued to be the most important fruit crop in terms of value and accounted for 23% of total fruit farm gate value.
In 2020, the top three fruit imports by dollar value in Canada were grapes (9.0%), fresh/dried bananas (8.4%), and fresh strawberries (7.1%).
Innovation in the vegetable industry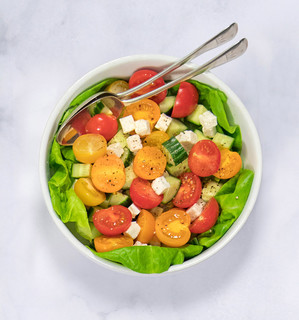 In salads, on the side, or as the main dish, vegetables are used in all kinds of meals and play an important role in improving one's health. Due to the seasonal nature of field vegetable production in Canada, imports are an essential part of the Canadian fresh vegetable market and are often necessary to fulfill Canadian demand each year.
In order to meet changing consumer preferences, the Canadian vegetable industry introduces new varieties and products each year, typically involving new products, new packaging and variety/range extension. With more than 200 new products launched in 2019, the Canadian vegetable industry has seen major improvements.
Vegetable Facts
In 2020, carrots, tomatoes, dry onions, cabbage, lettuce, sweet corn, broccoli and peppers represented more than half of the total value of field vegetables grown in Canada.
That same year, Ontario remained the largest producing province accounting for 59% of Canada's total production of field vegetables, followed by Quebec with 29%.
Total sales of greenhouse vegetables also rose 12.3% to $1.8 billion.
Celebrating the International Year of Fruits and Vegetables in 2021 reminds us that we can all benefit from enjoying the fresh Canadian fruits and vegetables that are available in abundance for the months to come.
Want to learn more about research related to fruits and vegetables? Here are some scientific achievements in agriculture by AAFC scientists: