Two AAFC scientists have achieved international recognition in what might seem like an unexpected category: a children's book contest. Their submission, entitled Soil Biodiversity: What's Most Important? ranked second out of 100 entries from 60 countries.
In honor of World Soil Day (WSD) 2020, the Food and Agriculture Organization of the United Nations (FAO), the International Union of Soil Sciences (IUSS) and the Global Soil Partnership (GSP) launched a scientific children's book contest on soil biodiversity with the motto "keep soil alive, protect soil biodiversity".
They put the call out to researchers around the world, and when Dr. Ben Ellert of the Lethbridge Alberta Research Center heard about it, inspiration hit. Even better, Dr. Ellert knew just the right colleague to approach as a collaborator: Katelyn Lutes, a soil technician with an aptitude for illustration. Both scientists have extensive experience and insight into soil biodiversity, and they saw the contest as an opportunity to create something of lasting value to promote an interest in their field.
"COVID-19 forced us all to look for creative ways to put our skillsets to use," says Dr. Ellert. "When we saw the call for scientific children's books coming from these prominent agricultural agencies, we thought there could be no better way to help promote healthy soil for generations to come than by creating something that could be used to inspire young people at home and around the world. Putting this book together has been an absolute joy, and has helped to remind us why we care so much about our work."
Soil health and soil biodiversity play an important role in ensuring the sustainability of agricultural operations across Canada. Understanding the role that soil plays in production is critical to farmers, and AAFC scientists are committed to advancing soil science through a variety of intensive studies and ongoing research projects. The book put together by Ellert and Lutes outlines the many different fields of expertise that go into the study of soil, including entomology, botany, microbiology and more.
For Ellert and Lutes, placing second in the contest is just the icing on the cake. "Win or lose, we knew we would come out of this with a book that could be used to help inspire an interest in soil science for years to come," says Lutes. "It's wonderful to know that our work will be used to help spark the careers of future soil scientists and researchers and to promote the importance of protecting our soil."
Key Points:
The Food and Agriculture Organization of the United Nations (FAO), the International Union of Soil Sciences (IUSS) and the Global Soil Partnership (GSP) have selected a book authored and illustrated by AAFC researcher Dr. Ben Ellert and soil technician Katelyn Lutes as the winner of an international children's scientific book contest.
Ellert and Lutes collaborated on the book as a way of sharing their expertise and passion for soil science with children.
Photo gallery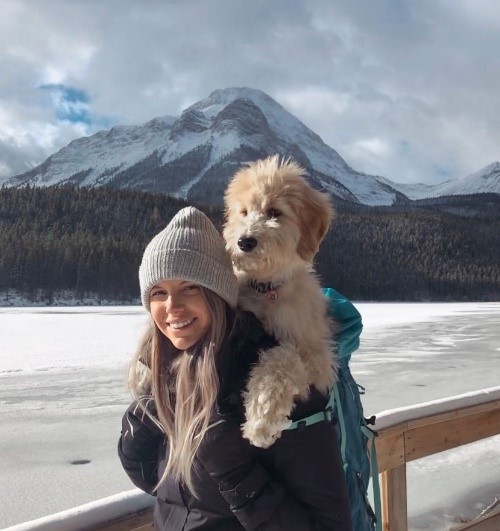 Related information
The premise of the book is that six diverse scientists gather to discuss the most important features of soil biodiversity, but each, coming from a distinct discipline, has their own idea. For the authors, this is reminiscent of the wonderful diversity of scientific approaches among the talented colleagues they work with. Of course, it all works out in the end! The book is lushly illustrated and includes many attention-getting drawings to highlight life in the soil.
Katelyn Lutes is a soil research technician working in the biogeochemistry lab at the Agriculture and Agri-Food Canada Research and Development Centre in Lethbridge. She earned a Master's Degree focused on soil science, and has considerable experience in field, greenhouse and laboratory research. She applies her expertise in analytical chemistry to environmental gas and water samples, as well as plant tissues and especially soils. In her spare time she enjoys hiking in the mountains and drawing.
Benjamin Ellert is a research scientist in biogeochemistry with the Agriculture and Agri-Food Canada Research and Development Centre at Lethbridge. He earned a Ph. D. in soil science, and has considerable experience in research on the cycling of carbon, nitrogen and other biogeochemicals in agroecosystems. He studies the land-atmosphere exchanges of greenhouse gases associated with biogeochemical cycling, applies isotopic techniques to trace element flows in the environment, and gleans insights from assorted long-term field experiments. Ellert's interest in agriculture stems from his early years on a small mixed farm at Milk River in southern Alberta.