Objectives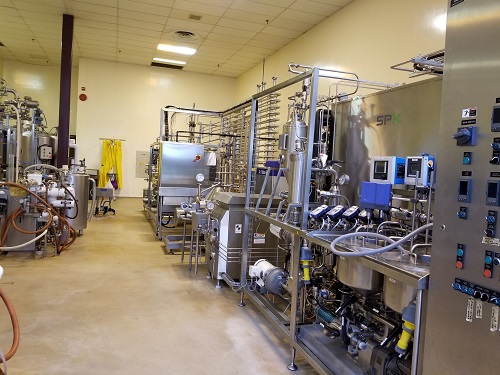 The Industrial Program at the Agriculture and Agri-Food Canada (AAFC) Saint-Hyacinthe Research and Development Centre (RDC) in Saint-Hyacinthe, Quebec, fosters innovation in the area of food research and helps agri-food companies with small-scale food processing and testing needs.
Program services
The program provides clients with direct access to various services.
Overview: Pilot plants
The pilot plants offer clients the latest equipment and a versatile research and development environment.
Through the Industrial Program, companies can lease multi-functional pilot plants and take advantage of a full range of food processing equipment and the support of experienced technologists. The equipment inventory also includes an irradiator for research and the use of agri-food companies wishing to decontaminate their products.
Listen to AAFC's The First Sixteen Podcast episode, "The Cutting Edge" and watch the Industrial Program video to see how the Industrial Program can become your secret ingredient for success.
Overview: Sensory evaluation services
The sensory evaluation services offer a full range of tools to collect high-level sensory data in order to meet the expectations of food companies.
This versatility offers great flexibility of use, which is essential for any research and development activity. The program allows clients to process different food products, such as milk (cow, goat, etc.) and dairy products, meat products, fruits and vegetables, cereals and other food ingredients, but also to test the characteristics through sensory evaluation of finished products.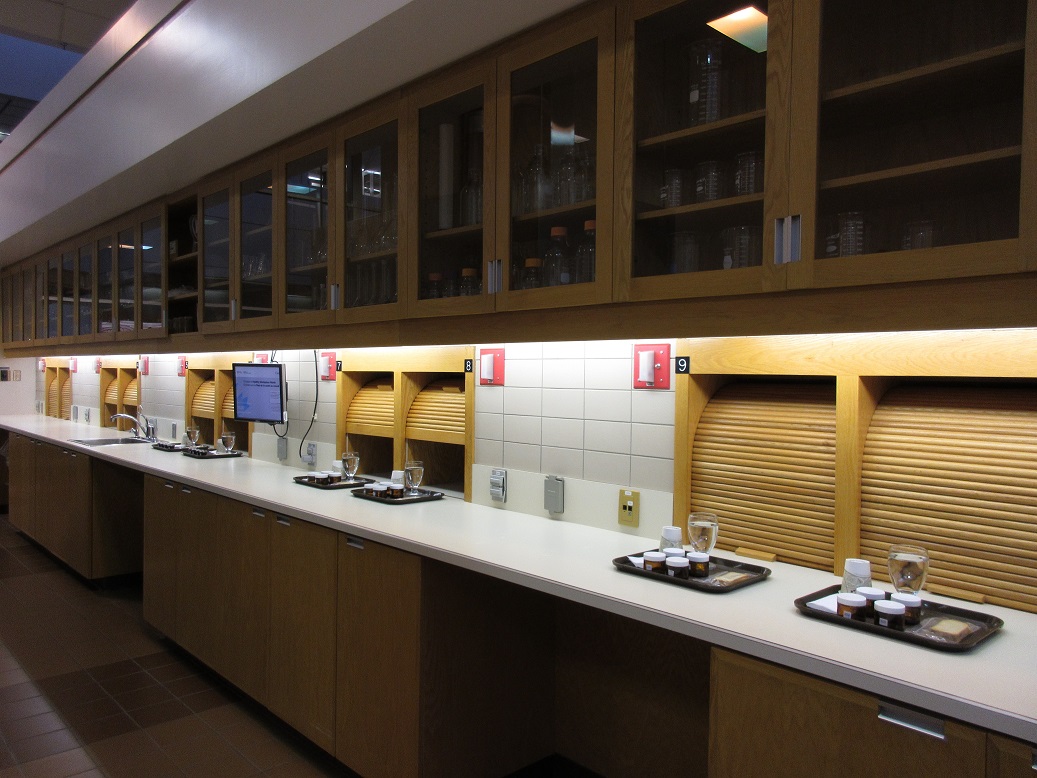 Overview: Information retrieval service
A team of information specialists supports clients with information retrieval needs. The program provides access to an extensive collection of print and electronic materials.
Other facilities and services
Additional facilities and services are available under certain conditions. Please contact a service manager for more information.
Four Mini Plants including services, office, warehouse and workroom (business incubation)
High security industrial offices
Microbiology, biotechnology, biochemistry, physiology and chemical analysis laboratories
Collaboration with an AAFC researcher
Library and access to scientific and commercial databases
Amphitheatre with 94 seats equipped with a multimedia projector and a sound system
Conference room and meeting rooms
Project evaluation
To become a client, your project must be evaluated to ensure it is feasible in our facilities.
Once the evaluation is complete, you will be contacted by the program to discuss your project's feasibility. If your project is feasible, the appropriate service manager will send you the registration and client account creation forms. As well, the service manager or a plant technologist will send you a cost estimate to complete and submit before the project begins.
Fee schedule
Various fees apply, as well as AAFC's Remission Policy for fees under the Service Fees Act.
Industrial Program Access and Support Fees
Description
Hourly cost ($)
Access
48.25
Support: Researcher
72.39
Support: Professional
45.97
Support: Technologist / Research Assistant
34.46
Information retrieval services
Free

Notes:

Access time is calculated based on the actual time the equipment and facilities are used and excludes time used for consultation and protocol preparation. In the event that a project carried out in the factory does not exceed 4 hours of work, a minimum fee of 4 hours of access will be invoiced for any contract signed from April 1, 2023.

Supplemental charges directly related to a project (such as photocopies, supplies or equipment cleaning, consumables) are charged at the cost actually incurred by the RDC.

This fee schedule is subject to change without notice.
Service standards
The program's goal is to achieve our service standards a minimum of 80% of the time, under normal circumstances:
Respond to general inquiries made by phone or email by the end of the next business day
Acknowledge receipt of your application within one (1) business day
Assess your application and sending you an approval or a rejection notification within 10 business day.
Contact information
For more information on the Industrial Program and to access services, please contact the appropriate service area:
Phone number: 450-768-7999
TDD/ATS: 613-773-2745
Mail
Saint-Hyacinthe Research and Development Centre
Agriculture and Agri-Food Canada
3600 Casavant Boulevard West
Saint-Hyacinthe, Quebec
J2S 8E3
Help us improve the design and delivery of our programs and services.